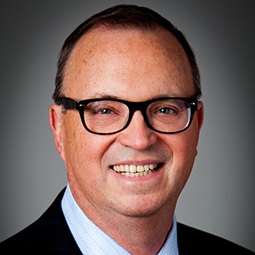 I find it convenient to divide the world of contract drafting into deciding what you want to say in a contract and deciding how you want to say it. They're not distinct tasks, but rather two ends of a spectrum, with blurring in the middle, because how you say something can unexpectedly affect meaning.
I focus on the how-to-say-it part, with occasional forays into boilerplate topics like governing law, force majeure, and indemnification. A savvy commentator on the what-to-say part is Glenn West, a partner at the law firm Weil. (That's him in the photo.) Glenn has written about many deal issues; I've mentioned him in a bunch of blog posts.
So I of course checked out his most recent post on Weil's Global Private Equity Watch blog. The title is A New Year's Resolution for Deal Professionals: Make Sure Your Written Deal Documents Say (And Will Be Interpreted to Mean) What You Meant. In it, Glenn points to recent court opinions reinforcing the notion that courts interpret contracts to mean what they appear to say, not what you might have thought they say.
That's a worthwhile reminder, but it raises a big question. Yes, you should make sure your contracts say what you mean, but no sane and sober drafter ever says to themselves while drafting a contract, I'm going to make sure this contract doesn't say what I mean! Instead, any disconnect between what you say in a contract and what you mean will be inadvertent.
So "Make sure your contracts say what you meant" is an invitation to a conversation. Acting on it requires guidance. Glenn isn't in the business of providing that sort of guidance. Mastering the how-to-say-it part of contract drafting requires devoting endless hours to a worm's-eye view of contract language. No one with a day job, and certainly no titan of BigLaw, has time for that.
When Glenn tells you that you should make sure your contracts say what you mean, in effect he's leaving you at the gates of the how-to-say-it world. While you're there, you might see me frantically waving, trying to catch your eye.